Photos of US Devastation
Here are some photos that are not getting much news coverage. From the lack of news from the US and its Oligarch owned and extremely censored "free" press, one would almost think that things were back to normal. However, the reality is, form many many people, already hard hit by devastating local economies and real estate markets, Sandy has made sure that there will possibly never be a normal for them again.
New Jersey:
But some information is slowly leaking out and its a lot worse than what the media and government are trying to portray. Sons of Anarchy star Theo Rossi said, from his native Statin Island.
It's so bad here, a lot worse than how its being portrayed by the media. They are finding bodies left and right, elderly people who don't even watch the news or who knew the storm was coming. I was just with one of my best friends from high school and college, and his house is completely gone. One story I heard was about this one guy who evacuated his house during Hurricane Irene but then it got looted. So when they told him to evacuate for Sandy, he said, 'I'm not leaving.' Now they can't find him, his 13-year-old daughter is dead, and his wife is in critical condition at the hospital. These are the stories. My stepfather and my mother, I love them to death. But when they heard the storm was coming, they said, 'It's not going to be that bad. Irene didn't do anything.' They had two flashlights and a couple of scented candles. Little did they know. It's just not worth it. If you're told to evacuate, you need to get out.
Statin Island is a total disaster, a war zone.
We Need Food, We Need Clothing': Staten Island Residents Plead for Help 3 Days After Sandy
NYC
A city that diverted food and generators to its yearly marathon, must have everything in order, right? Wrong.
Here NYCers are seen dumpster diving for food. The Average American went into this storm, with 5 days notice and only 3 days of food. In other words, the food is all but out and the chaos is only starting.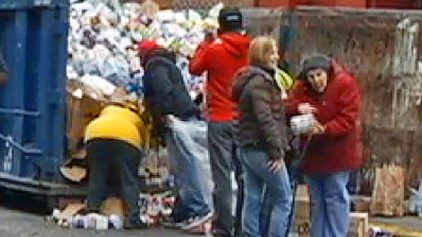 Between this and the 6 hour waits for gasoline in NYC, even if you have generators, you're probably almost out, by this point. Already there were incidents of people pulling guns.
Someone was even selling gasoline on Craigslist for $16/gal (3.8 ltr).
NY
Then there's the case of Breezy Point, or rather what's left of it. A fire broke out during the hurricane and destroyed 80 houses!!! The irony is that most residents were firefighters or retired firefighters.
And all this has spread to other states, such as Conneticute, where utility workers in Bridgeport were pelted with eggs for their slow work. It got so serious, the company pulled its workers out, further slowing things down and spreading the anger further still.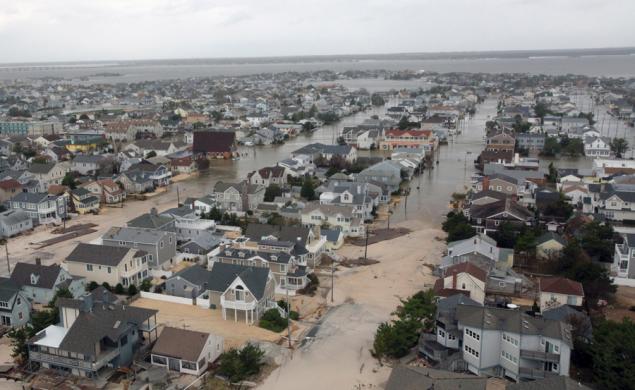 And than there are the LOOTERS: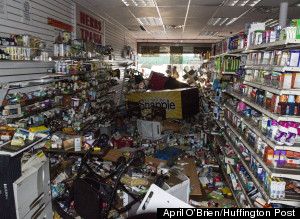 Ahh, the US, where the PR never stops the spin. Soon they'll be telling us there is no sex in the Soviet American States.